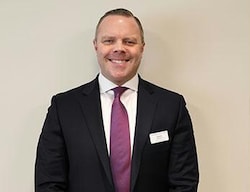 JASON HERNDON
General Manager
Management
(855) 346-0706 
jason.herndon@herbchambers.com
Welcome to Herb Chambers Lexus of Hingham!
What is your favorite Lexus model?
My favorite Lexus model is the sporty and refined Lexus LC 500. When you get into the driver's seat, it's like being a professional athlete in a tuxedo heading to the big game.
What kind of Lexus do you drive?
I drive to and from work in the most well-rounded Lexus sedan, the Lexus LS 500.
How long have you worked for Herb Chambers?
I've worked for Herb Chambers for nine rich and rewarding years.

What is your favorite thing about Herb?
Everything Herb does is in the best interest of his customers and employees. Being able to juggle both those realms makes me greatly admire Herb as a man and as my employer.
What is your favorite part of working at Herb Chambers?
There's so much room for growth in the network of Herb Chambers Companies. With 60 dealerships and still growing, the opportunities for advancement are endless!
Sincerely,
Jason